A third more warehousing facilities are scheduled for construction in Vilnius and Kaunas regions this year compared to last year
2018-08-23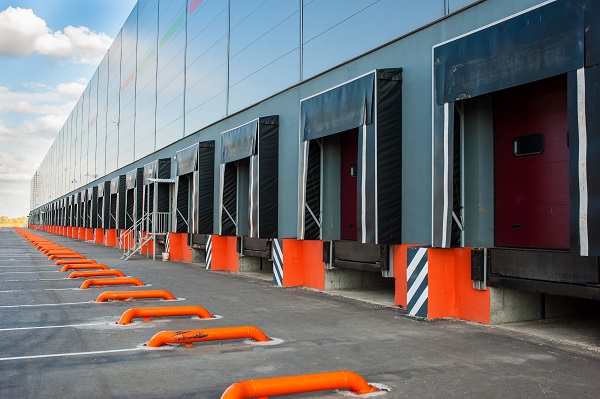 With the operations of warehousing and transport companies in Lithuania soaring, positive developments can be observed in the sector of warehousing premises in the main regions of the country. According to Statistics Lithuania, sales revenues (excl. VAT) of warehousing and storage companies in Lithuania in 2017 totalled over EUR 167 million or 18.3% more than in 2016. In Q1 2018, compared with Q1 2017, earnings increased by 15.3%.
Over the past few years, the most active development of new warehouses has been recorded in Vilnius and Kaunas regions. Construction of 10 projects for various purposes should be completed in these regions this year and will offer over 99,000 sqm warehousing space or 37% more than in 2017. Also, more balanced development of warehousing projects is observed on the market, when not only objects intended for specific enterprises are being built, but also more intensive investments are being made in the development of companies providing complex logistics services and projects for leasing.
Two new warehousing and logistics projects were completed in Vilnius and its environs in the first half of the year with the total area of the premises of about 18,400 sqm. MG Valda has completed phase one in the construction of Vilnius Business Park on Ukmergės Street and the Apranga Group has now moved into the logistics centre and administrative building of a total area of nearly 15,300 sqm (warehousing area ̶ about 12,000 sqm). The second project – M7 warehousing and office building of Avisma, supplier of plastics for construction and materials for the production of advertising, total area of 8,700 sqm (warehousing area ̶ about 6,400 sqm), was completed in Kuprioniškės area of Vilnius District. Avisma occupies a quarter of the building and similar businesses will occupy the remaining part of the building. Following the implementation of these projects, at the end of first half of 2018, the total area of warehousing premises in the city of Vilnius city and its environs increased to 545,900 sqm.
Eight new warehousing or production facility projects are scheduled for 2018–2019 in Vilnius region and will offer about 65,000 sqm warehousing space. Some of these projects are currently under construction and the remaining are still in the design stage or are looking for tenants. Despite a very low vacancy rate of modern warehousing facilities, which in mid-2018 stood at 2.6% in Vilnius region, developers are still slow to start the construction of new projects without the preliminary contracts with the tenants for at least some part of the premises. However, financially stronger developers with experience in the warehousing and transport area (e.g., Sirin Development, Transimeksa) are trying to capitalise on poor supply in the market by taking more active steps and implementing larger scale projects intended for lease.
Two warehousing projects were implemented in Kaunas and its environs in the first half of 2018 adding 15,200 sqm of modern warehousing premises to the market. The real estate development management company, EPRO Group, implemented the first stage of A1 business complex on Islandijos Road. The complex of a total area of 14,600 sqm is divided into 14 modules rented out to various companies for storage, production and other commercial operations. At the beginning of 2018, a new, pharmaceutical warehouse of a total area of 4,100 sqm was opened in Kaunas Free Economic Zone (FEZ) for ABC Farma. Presently, the modern warehousing space in Kaunas and its environs totals 329,700 sqm. By the end of the year, a few larger projects are scheduled for completion, which will supplement the warehousing space market in Kaunas region by at least 30,000 sqm. In the second half of 2017, Hegelmann Transporte started the construction of administrative and warehousing buildings in Kaunas district. The 20,000 sqm warehouse is scheduled for completion this year. The logistics centre of Šilas retail chain is another project to be completed in the second half of 2018. Most of the area of this logistics centre – a warehouse with administrative premises – totalling 11,000 sqm and built next to the western bypass of Kaunas will be allocated to the Šilas retail chain and the remaining part will be rented out.
In the meantime, development of warehousing premises in Klaipėda region compared to that in Vilnius or Kaunas regions is on a smaller scale. The AD REM Group plans to finish the construction of the new 6,000 sqm warehouse with administrative premises in Klaipėda FEZ by the end of 2018 and to expand its warehousing space to 14,000 sqm. Following the completion of this building, at the end of 2018 the total area of warehousing premises in Klaipėda region will total 200,000 sqm.
Klaipėda region is still expecting investment in warehousing and industrial premises, which was announced at the end of 2017. In the second half of this year, SBA Concern plans to start the construction of a logistics centre and a furniture component factory. In the first stage a central warehouse of 28,000 sqm and a factory of 12,000 sqm of the SBA furniture group are planned to be built. Over the next 10 years, both the logistics centre and the factory will be expanded. Vakarų Medienos Grupė plans to develop a large industrial park in Klaipėda district to accommodate industrial facilities and a logistics centre. While more active steps of larger investors both in the warehousing and industrial objects are yet to be seen, local companies continue to expand. The packaging manufacturer, RETAL, located in Klaipėda FEZ has announced about its investment in the construction of a new 4,000 sqm warehousing building with administrative premises.
The trend of a moderate increase in the rents of warehousing premises in the past few years continued in 2018. The demand for modern premises, increasing financial capabilities of the companies which use warehousing premises, and increasing construction costs contribute both to the development of this sector and to a small increase in rents. In the first half of 2018, rents for new and old warehousing premises in Vilnius and Kaunas regions increased by 2–3%, whereas due to the short supply of such premises in Klaipėda region rents increased by 5%. Currently rents for new warehousing premises in Vilnius stand at 3.9–5.3 EUR/sqm and rents for old warehousing premises stand at 1.8–3.5 per/sqm; in Kaunas rents are 3.8–5.2 EUR/sqm and 1.7–3.4 EUR/sqm  respectively and in Klaipėda – 3.7–4.9 EUR/sqm and 1.6–3.2 EUR/sqm respectively. Increasing financial capabilities of the tenants and growing costs of construction create premises for further moderate increase in rents in the near future.