Apartment prices in Vilnius climbing faster than anywhere else in the country
2017-10-09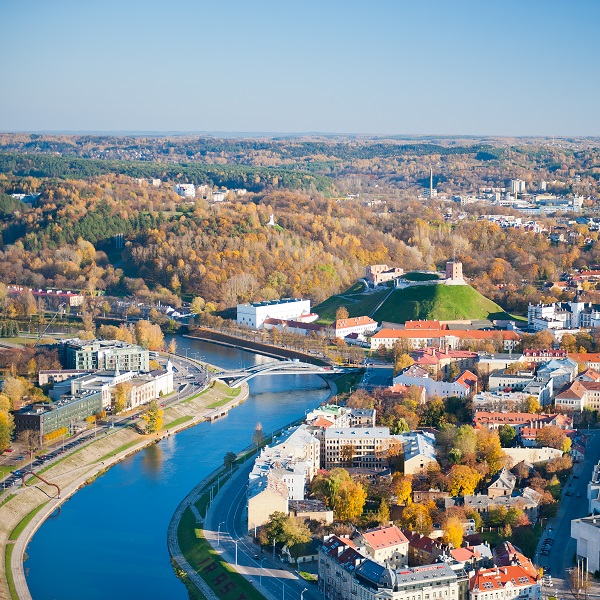 The Ober-Haus Lithuanian apartment price index (OHBI), which records changes in apartment prices in the five major Lithuanian cities (Vilnius, Kaunas, Klaipėda, Šiauliai and Panevėžys), increased by 0.5% in September 2017. The annual apartment price growth in the major cities of Lithuania was 4.2% (the annual apartment price growth in August 2017 was 4.0%).
In September 2017 the largest price increase was recorded in Vilnius and Kaunas, where prices increased by 0.6% with the average price per square meter reaching EUR 1,463 (+8 Eur/sqm) and EUR 1,019 (+6 EUR/sqm). Apartments prices in Šiauliai, Klaipėda and Panevėžys in September grew by 0.5%, 0.4% and 0.2% respectively with the average price per square meter reaching EUR 609 (+3 EUR/sqm), EUR 1,037 (+5 EUR/sqm) and EUR 566 (+2 EUR/sqm).
In the past 12 months, the prices of apartments grew in all major cities: 4.6% in Vilnius, 4.5% in Kaunas, 3.2% in Klaipėda, 3.3% in Šiauliai and 2.5% in Panevėžys.
'Despite the growing prices of apartments in all cities of the country, the gap between the capital and other regions of the country is rapidly increasing. For instance, five years ago, in 2012, the difference in the average prices of apartments between the capital and the other four large cities of the country was 230–660 Eur/m² depending on the specific city. This year this difference is already 440–880 Eur/m² with apartment prices 30–60 per cent lower in regional cities compared to the capital', Saulius Vagonis, Head of Valuation & Analysis Department at Ober-Haus, said.