Construction of a settlement of 82 detached houses commenced in Vilnius
2016-11-30
The first stage of construction of Herkaus Alėjos, a settlement of detached houses, was commenced in Pilaitė quarter in Vilnius. It is the first project of detached houses of this scale in Vilnius over the past few years, and Herkaus Alėjos will become the first settlement of this size in Vilnius. The settlement will feature 82 detached residential houses with 4-are plots of land and modern architectural solutions.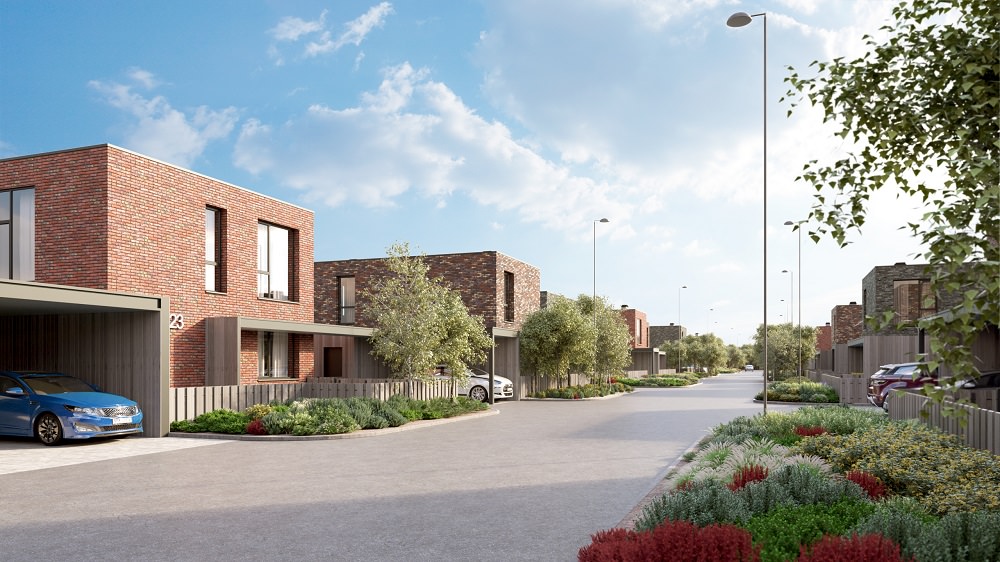 Audrius Šapoka, head of the Housing Department at Ober-Haus, stated that it is the first project of this scale and type in Vilnius in many years. "The people's growing incomes and their need for more spacious housings encourage developers to focus on and invest in projects of detached residential houses. Many buyers looking for a new apartment with 3 or 4 rooms increasingly prefer to look for alternatives, which means that a small and not excessively demanding detached house with an area of 90–110 sq m becomes a logical choice for them. These buyers are normally looking for affordable maintenance costs and the added value of the house, e.g. a fully ordered environment and common recreational areas," added Mr Šapoka.
Herkaus Alėjos include 7 types of detached houses with an area of 106–158 sq m. With buyer needs in mind, developers provide small houses, which reflects the current trends in the housing market: according to calculations from Ober-Haus, in 2007, the average total area of detached houses built by developers in Vilnius region was 186 sq m, while this year the average total area offered is 111 sq m – this is the lowest figure for the past 15 years and it will hardly change in the foreseeable future.
The settlement consists of streets with a width of nearly 12 metres. The streets are provided with plants and trees that remain green all year long; a team of landscape designers was hired to design the streets. Special attention is paid to the quality of the construction materials: clinker bricks are used for façade finish, the roofs are superposed, and class A windows are provided. Every house is provided with a terrace; sheds for parking and boxrooms are also provided.
Scheduled completion of construction of the first stage of Herkaus Alėjos: Q3 2017.