Construction of the new residential project Centro Duetas launched on Lvovo Street
2017-08-31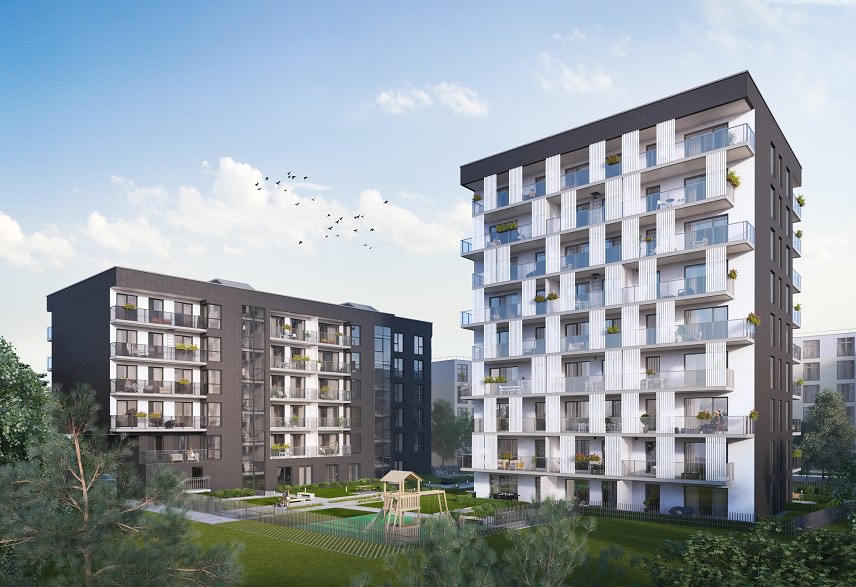 Construction of the new residential project Centro Duetas has been launched at 81 Lvovo Street, in the vicinity of Konstitucijos Avenue in the central part of Vilnius. The project consists of two 6- and 9-storey urban apartment buildings. It will offer a total of 90 apartments (size: 1.5, 2 and 3 rooms) from 39 sqm to 74 sqm and three commercial property units from 100 sqm to 120 sqm. Completion of Centro Duetas is scheduled in June 2018.
Both buildings will be built in the second row on Lvovo Street and Linkmenų Street, in a quiet and peaceful courtyard. 'Konstitucijos Avenue and the area in the vicinity of the avenue feature surprising volumes of development of modern business centres. This is a location for concentration of a strong workforce, which wishes not only to work and rest, but also to live here. Those who work in the surrounding offices of the area show strong interest in homes', Audrius Šapoka, manager of the Residential Real Estate Department of Ober-Haus Real Estate, said.
Technical solutions implemented in the project have such comfort-oriented features particularly appreciated by buyers as controlled underfloor heating for even heat distribution, a recuperation system to ensure fresh indoor air, and natural light through large down-to-floor windows. The apartment floor plan has been carefully considered to avoid wasted space. All apartments will have up to 17 sqm spacious terraces. The site will be lit; a yard and a playground will be built within the complex. Parking and storage units located underground will be equipped with security cameras.
'Over the past three years, the activity of the housing market has been growing in Vilnius and the lack of high quality medium class properties in the central part of the city – Konstitucijos Avenue and its environs – prompted the construction of Centro Duetas. Particularly great attention was paid to technical, floor plan and architectural solutions. We are well aware that they are very important for comfort of residents and liquidity of assets in the case of their rental or sale in the future', Mr Šapoka said.
Investor – UAB Spaineta, construction manager – UAB Incorpus, general contractor – UAB Naresta, concept development, marketing and sales – UAB Ober-Haus Real Estate.