Ober-Haus has leased 1,000 sqm office premises in a new building of Radisson Blu Hotel Lietuva
2019-05-30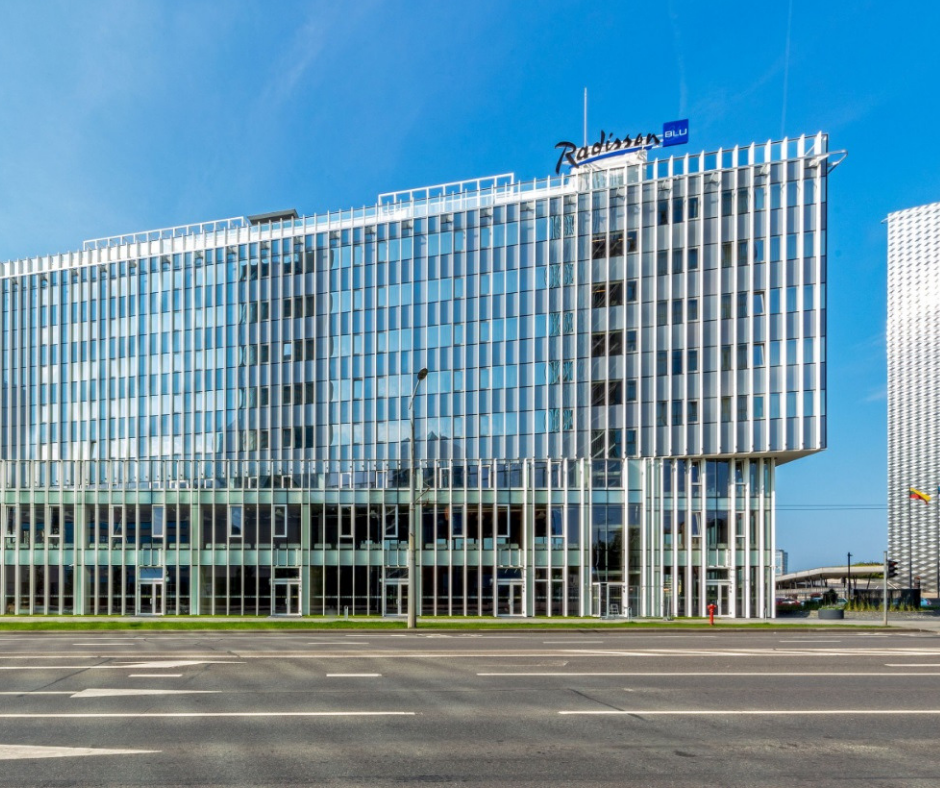 Ober-Haus has leased 1,000 sqm office premises in a new building of Radisson Blu Hotel Lietuva on Konstitucijos Avenue. The first three floors of the newly added building will accommodate commercial premises and offices and the hotel rooms will be located on 4th to 8th floors. With the completion of the new building, Radisson Blu Hotel Lietuva will become the largest hotel in Lithuania. It is planned to seek certification of this A+ energy efficiency building under the BTREEAM construction certification for sustainability and high standards. All commercial premises and offices are currently rented out.
"The open office layout will be fitted out according to the needs of the tenants. The building is heated with geothermal energy and cooled with chilled beams. It contains a two level underground car park (109 parking spaces), a charging point for electric cars and parking spaces for bicycles. This is a perfect place for business in the central business district of the city with very convenient access," Darius Tumas, senior consultant of commercial real estate at Ober-Haus, said.
Find out more: OHMAP helps to find all office and mixed-use buildings with a minimum of 1,000 sqm useful office area in Vilnius built since 1999 or currently under construction.