Ober-Haus's turnover grew by more than 30 percent in 2021
2022-01-18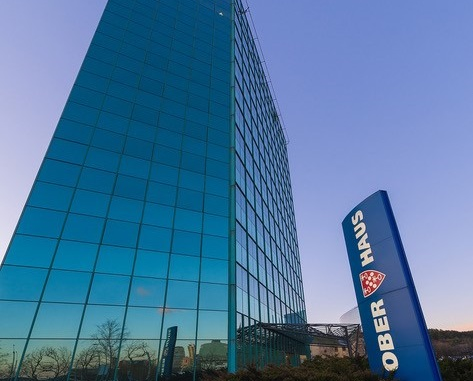 In 2021, the Lithuanian real estate company Ober-Haus achieved a turnover of EUR 5.63 million excluding VAT, which is a 32 percent increase on 2020, when the company's revenue was EUR 4.24 million. Last year's turnover is the largest in the history of Ober-Haus since 1998.
"Active market undoubtedly contributed to such growth, but the dedicated work of a large and professional team of the company and the organizational culture which fosters strong human values were most important factors. This is probably why we have the lowest staff turnover in the real estate services sector, which is a great strategic advantage," Audrius Šapoka, Managing Director of Ober-Haus, said.
In 2021, Ober-Haus provided almost 14,000 real estate services in Lithuania. Last year, the company achieved more than 800 residential and commercial real estate sales and 500 lease transactions. We performed a record number of valuations throughout this period—more than 12,400 asset and business valuation reports were prepared, providing valuation expertise and consultancy for our clients.
"Last year's company growth was determined by the excellent results of our asset valuation activities and productivity, advising developers in the development of new housing project concepts, including, development and implementation of their realization strategies. Also last year saw a significant increase in sales of commercial real estate objects for investment, especially land plots and sites suitable for conversion," Šapoka noted.
Ober-Haus has been operating in Lithuania since 1998 and has offices in Vilnius, Kaunas, Klaipėda, Palanga, Šiauliai, Panevėžys and Druskininkai. More than 140 professionals are actively creating a competitive advantage in the real estate market. The package of services provided by the company consists of the valuation of real and movable property and business, intermediation in the purchase, sale and lease of real estate, property management and market research.