Residential property market remains hot even during the holiday season
2021-08-12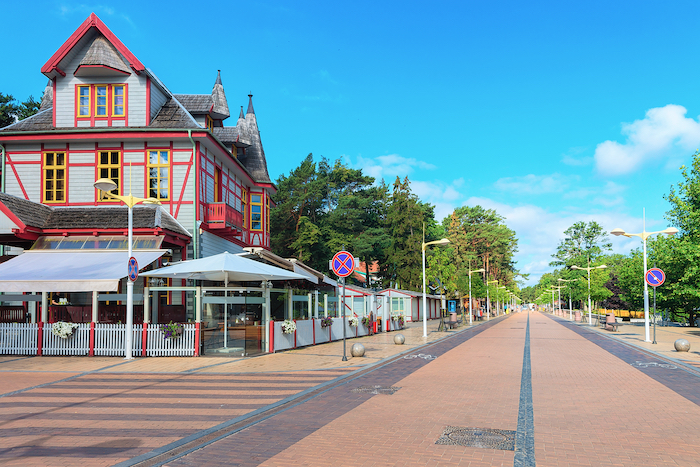 The Ober-Haus Lithuanian apartment price index (OHBI), which records changes in apartment prices in the five major Lithuanian cities (Vilnius, Kaunas, Klaipėda, Šiauliai and Panevėžys), increased by 1.6% in July 2021 (2.0% increase was recorded in June 2021). The annual apartment price growth in the major cities of Lithuania was 15.3% (the annual apartment price growth in June 2021 was 13.6%)
In July 2021 apartment prices in the capital grew 1.6% with the average price per square meter reaching EUR 1,901 (+30 EUR/sqm). Apartment prices in Kaunas, Klaipėda, Šiauliai and Panevėžys grew by 1.8%, 1.5%, 1.2% and 1.5% respectively with the average price per square meter reaching EUR 1,336 (+23 EUR/sqm), EUR 1,309 (+19 Eur/sqm), EUR 885 (+10 EUR/sqm) and EUR 875 (+13 EUR/sqm).
In the past 12 months, the prices of apartments grew in all major cities: 15.4% in Vilnius, 14.3% in Kaunas, 14.9% in Klaipėda, 16.9% in Šiauliai and 17.9% in Panevėžys.
"Summer season in the residential property market in Lithuania showed no major signs of cooling. In July 2021, we observed both high market activity and a steadily increase in apartment prices. According to the State Enterprise Centre of Registers, almost 3,600 apartments were purchased in Lithuania in July, or 2% more than in June 2021. Compared to the peak in the apartment market in May 2021, when over 3,900 apartments were purchased in Lithuania, the indicator in June and July is by 8-10% lower. Looking at the apartment market activity in individual cities, different trends can be observed. For example, in Panevėžys, the number of recorded apartment transactions has been decreasing for two consecutive months, while Klaipėda saw the highest activity recorded since 2007.
The high residential property market activity is maintained by expectations of the population which are improving. According to Statistics Lithuania, the consumer confidence rate increased by 1 percentage point to 4% in July 2021, which is the highest rate since February 2020. Also, July saw a significant increase in the share of the population planning larger purchases (furniture, home appliances) in the next 12 months. The general mood of the population and the indicators of the residential property market show that there is sufficient stimulus for a rise in home prices," Raimondas Reginis, Market Research Manager for the Baltics at Ober-Haus, said.