Vilnius and Kaunas Housing Markets Start the Year with Positive Changes
2017-02-15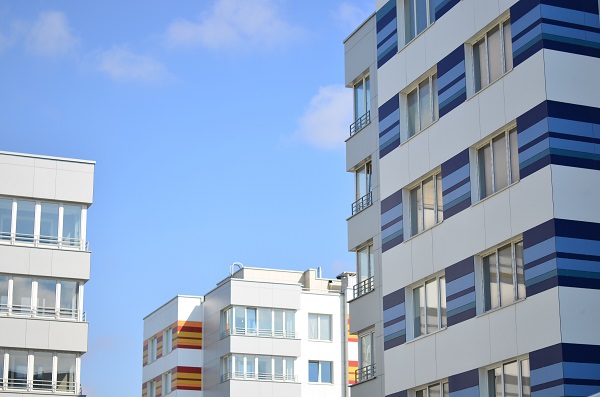 The Ober-Haus Lithuanian apartment price index (OHBI), which records changes in apartment prices in the five major Lithuanian cities (Vilnius, Kaunas, Klaipėda, Šiauliai and Panevėžys), increased by 0.3% in January 2017. The annual apartment price growth in the major cities of Lithuania was 5.6% (the annual apartment price growth in December 2016 was 5.5%).
In January 2017 apartment prices in the capital grew 0.4% with the average price per square meter reaching EUR 1,423 (+6 EUR/sqm). Since the last lowest price level recorded in May 2010 prices have increased by 23.3% (+269 EUR/sqm). Apartment prices in Kaunas in January grew by 0.2% with the average price per square meter reaching EUR 986 (+2 EUR/sqm). In Klaipėda and Panevėžys apartment prices remained stable and were the same as in December – 1.013 EUR/sqm and 559 EUR/sqm. After a drop in apartment prices in Šiauliai by 0.1%, the average price fell to 595 EUR/sqm.
In the past 12 months, the prices of apartments grew in all major cities: 7.1% in Vilnius, 4.3% in Kaunas, 2.4% in Klaipėda, 4.8% in Šiauliai and 5.2% in Panevėžys.
"The month of January is traditionally one of the least active periods in real estate market. For this reason, it is quite symbolic and logical to see that in January apartment prices increased in Lithuania's two biggest and currently most active cities – Vilnius and Kaunas. According to the data of the state enterprise Centre of Registers, this January Vilnius saw 11% more transactions of apartment purchases (792) than in January of 2016 (712). Meanwhile, the increase in transactions in Kaunas amounted to 19%: in January 2017 as many as 321 transactions were concluded, and in January 2016 – 269 transactions. Actually, the comparison of statistical data of January shows that the performance of January this year in Kaunas is the second best result in the history of the city. The biggest number of transactions was recorded back in January 2007 (370 transactions). These numbers once again demonstrate that Kaunas' housing market is starting to emerge from stagnation which persisted in the city until 2014," says Saulius Vagonis, Head of Valuation & Analysis at Ober-Haus.