Apartment prices will most probably grow faster than wages
2021-05-10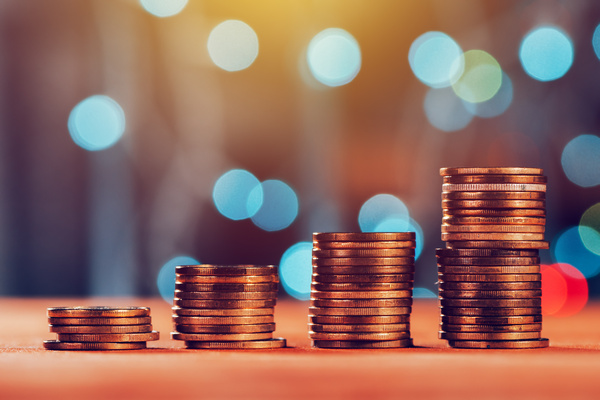 The Ober-Haus Lithuanian apartment price index (OHBI), which records changes in apartment prices in the five major Lithuanian cities (Vilnius, Kaunas, Klaipėda, Šiauliai and Panevėžys), increased by 1.4% in April 2021 (1.9% increase was recorded in March 2020). The annual apartment price growth in the major cities of Lithuania was 8.6% (the annual apartment price growth in March 2020 was 7.2%).
In April 2021 apartment prices in the capital grew 1.3% with the average price per square meter reaching EUR 1,790 (+24 EUR/sqm). Apartment prices in Kaunas, Klaipėda, Šiauliai and Panevėžys grew by 1.7%, 1.4%, 0.7% and 1.7% respectively with the average price per square meter reaching EUR 1,244 (+20 EUR/sqm), EUR 1,228 (+17 Eur/sqm), EUR 837 (+6 EUR/sqm) and EUR 827 (+14 EUR/sqm).
In the past 12 months, the prices of apartments grew in all major cities: 9.2% in Vilnius, 6.5% in Kaunas, 7.7% in Klaipėda, 11.3% in Šiauliai and 12.0% in Panevėžys.
"The housing market in Lithuania has continued to grow over the last six months. The demand for housing has allowed vendors to sell for higher prices. According to the data of the SE Centre of Registers, in April 2021, over 3,600 apartments were sold in Lithuania, one of the highest numbers ever. Given the structure of the number of apartment transactions across the country, we can see that the market is active in all segments. While there has been a record number of purchase transactions in the new apartment segment, it is also clear from registered transactions that there has likewise been increasing sales of older construction flats throughout the country.
This increasing demand for apartments in all segments is determining the sales prices for both new and older apartments. Based on the figures for the first four months of this year, it can be assumed that prices this year will be exceptional. If this increase in prices continues, apartment prices will grow at a faster rate than wages. According to the latest forecast of SEB bank, the average wage should grow by 7.5% in 2021. Meanwhile, the increasing apartment prices might well exceed the forecasts for wage growth, possibly by more than 10%. For those on higher incomes or purchasers whose income is likely to grow, the rising apartment prices do not deter them from purchasing an apartment, as their current financial situation or their potential future financial situation allows them to compensate for the faster growth of apartment prices. However, this is bad news for purchasers whose income level and its growth potential is smaller. The faster the flat prices grow, the smaller the choice of housing they will have," Raimondas Reginis, Research Manager for the Baltics at Ober-Haus, said.
Full review (PDF): Lithuanian Apartment Price Index, April 2021