Faster development of the premises in the warehousing sector recorded
2017-08-16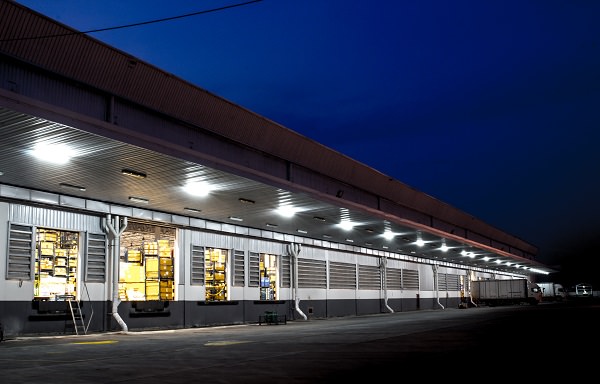 The recovering transport and logistics services sector has finally provided a stimulus for the development of warehousing premises in the country's biggest regions. According to the data of Statistics Lithuania, sales revenue of transport and warehousing companies in Lithuania grew by 17.8% in Q1 2017 compared to the same quarter last year. Meanwhile, the sales revenue of warehousing and storage companies (excl. VAT) was EUR 33.4 million over the same period or 12.5% and 23.7% more compared to the same periods in 2016 and 2015 respectively.
'The revival in the development of warehousing premises can be felt in Vilnius and Kaunas regions where development projects are taken up not only by companies which build for their own needs but also by property developers', Saulius Vagonis, head of the Valuation and Market Research Department at Ober-Haus, said. Some projects have even been launched without prior lease agreements. As many as three new warehousing and logistics premises projects were implemented over the first half-year in Vilnius and Kaunas regions; the total area of warehousing premises from these projects amounts to about 20,400 sqm. The two biggest projects have been implemented in Vilnius: the logistics and transport company Ad Rem has built a warehouse in the territory managed by it in Kirtimai district, and a Norwegian company, Baltic Sea Properties, has completed the construction of a logistics centre not far from the Vilnius–Druskininkai road (a logistics centre with an area of 13,400 sqm has been leased along with administrative premises to a logistics company Rhenus Svoris). Following the implementation of these projects at the end of the second quarter of 2017, the total area of warehousing premises in Vilnius city and its surroundings increased to 500,800 sqm.
Over this period, a small project was implemented in Kaunas district as well: Vetmarket built a modern veterinary pharmacy warehouse for its own needs. Further projects are currently being developed in Kaunas city and its surroundings and these should increase the area of warehouse premises noticeably this year. Over the second half-year of this year, construction of the Aibė logistics centre should be completed, as should the Epro group warehousing and administrative premises near the Islandijos road. Analizė, a company specialising in sales of odontological and other medical measures is building a new medicines warehouse with administrative premises in Ringaudai district. Meanwhile, Petrašiūnai district is seeing the approaching completion of a warehousing building with an area of almost 4,000 sqm. In total, these projects should implement the modern warehousing premises market of Kaunas with a further 34,700 sqm of warehousing premises. Presently the total area of modern warehousing premises in Kaunas city and its surroundings is 280,700 sqm.
Over the second half of 2017, Vilnius should record completion of four more warehousing projects (or their stages), with a total area would of 39,100 sqm. These projects are being developed by Sirin Development, Arvydo Paslaugos, Woodline, and MG Valda. Taking into account all these projects, in 2017 alone, Vilnius and Kaunas regions will have almost 74,000 sqm of new warehousing premises, which means an almost 10% annual growth in supply in these regions. 'Taking a look at next year, it can be seen that developers and companies are not going to stop and that there are plans to invest in the modernisation of available premises, in their expansion and in construction of new projects for rent in Vilnius and Kaunas regions' Mr Vagonis said.
Moderate growth in rents of warehousing premises has been recorded in the last few years. This growth has continued this year as well. The remaining demand for modern premises contributed to the development of this sector and to the growth of property prices. Over the first half 2017, rents of new and old warehousing premises in Vilnius region increased by 3–4%, meanwhile, the rents of warehousing premises in Kaunas and Klaipėda regions grew by 1–2%. Currently, new warehousing premises in Vilnius are offered for rent at 3.8–5.2 EUR/sqm, and old premises are available for 1.6–3.4 EUR/sqm. In Kaunas, new warehouses can be rented for 3.7–5.2 EUR/sqm, and old ones for 1.5–3.0 EUR/sqm. In Klaipėda, new warehouses are available for 3.5–4.9 EUR/sqm, and old – for 1.4–3.0 EUR/sqm. The growing financial capacity of tenants, increasing prices for land and increasing construction costs might determine further moderate rents growth in the near future.