Launch of the last stage of construction in Bendorėliai project
2017-11-21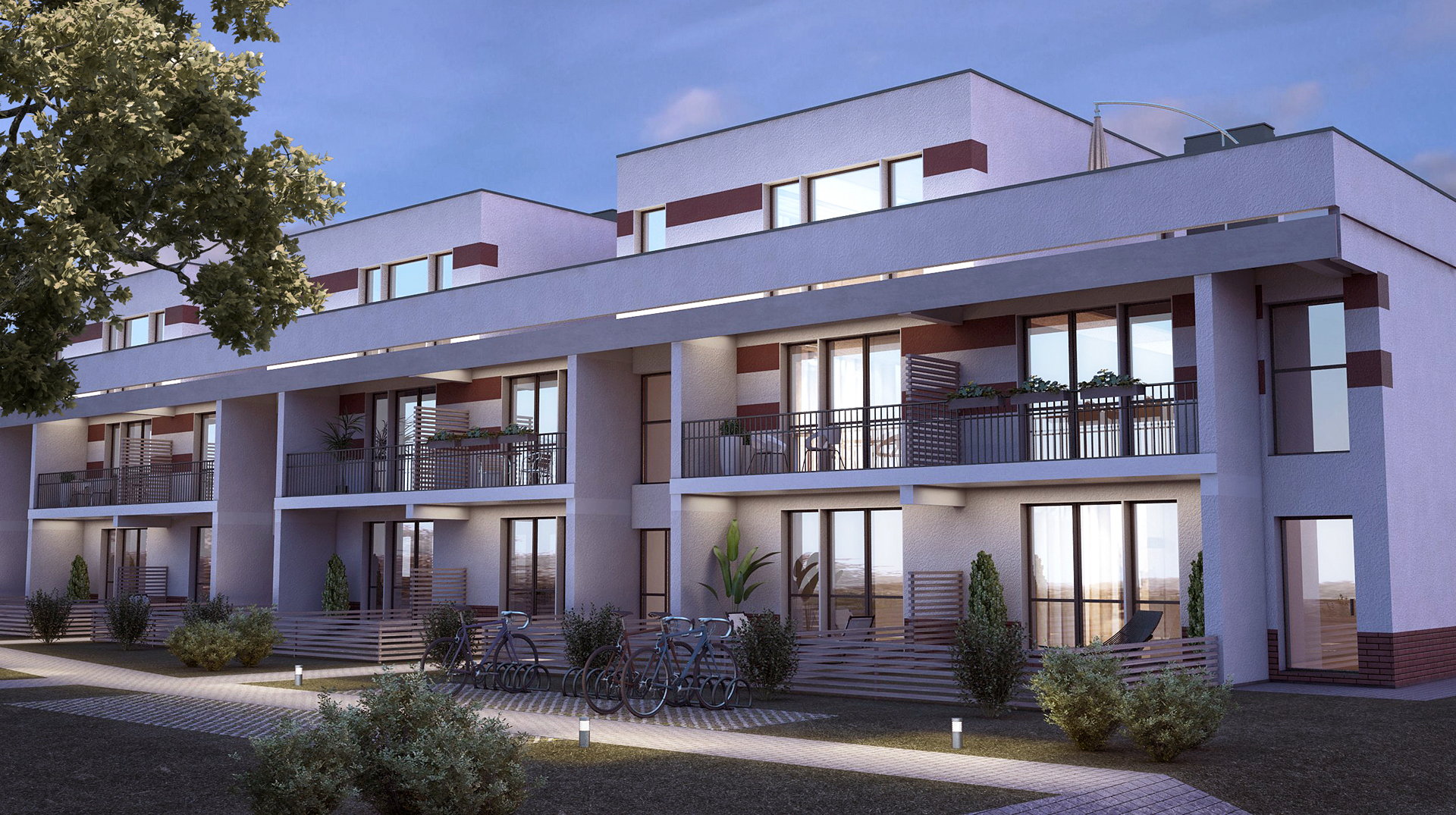 Ober-Haus has offered the first cottages in Bendorėliai project to the customers back in 2011, and it has just sold the last cottage, which represents completion of stage 2 of the project. To date this neighbourhood with area of 8.14 ha remains the largest multifunctional cottage settlement in Vilnius with total area of cottages and apartments amounting to approx. 25,000 m². The settlement is now a home to approximately 230 families, and total investment in the project exceeds EUR 15 million.
The third and final development stage in Bendorėliai was launched in November 2017; it will mark a full completion of the concept of the settlement planned 7 years ago. 68 spacious and cost efficient terraced apartments will be made available to potential customers. This last stage will also include erection of a kindergarten and small supermarket, offering space for a number of service providers. Expected completion of the project is December 2018. Kerema UAB, developer of the project, is expected to invest approximately EUR 5 million.
According to Remigijus Pleteras, managing director of Ober-Haus "The project will offer some of the most competitive apartment prices in Vilnius, per square meter. The population density can hardly be compared to one found in the city, since the project and surrounding environment include low-rise residential construction in natural environment, but also offering public transport, shops, a kindergarten and a primary school. This is definitely a good opportunity for families and those not fascinated by noisy urban environment".
The first project dedicated to cottages and apartments of such scale in Vilnius has been developed in two stages, in the period of 2011 to 2013 and 2014  to 2017. 72 cottages were completed during the first stage. Another 61 cottages and 98 apartments appeared during stage 2 of the project. To quote R. Pleteras "2-story high apartment buildings found in the vicinity of the cottages present a complete innovation on the market (since they are on the urban periphery), and the apartments that come with a reasonable layout and quality were very successful and popular with the customers".
Pleteras adds "This is a truly unique project in both its scope and multifunctional approach. There is an acoustic partition separating the settlement from Ukmergės street, a private yard, and an entire multifunctional residential neighbourhood, offered with sports facilities, a site for children to play, and a park, already formed and planted."
Development of constructions was accompanied by urban infrastructure coming closer to Bendorėliai settlement, including pave roads, urban gas supply, water supply and sewage disposal, a kindergarten was built and besides the developer has taken steps to coordinate public transportation and the settlement is now served by a city bus.