Most rapid annual growth of apartment prices recorded in Kaunas
2017-11-10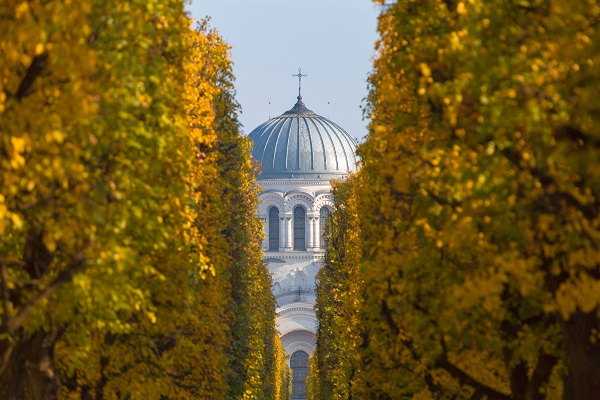 The Ober-Haus Lithuanian apartment price index (OHBI), which records changes in apartment prices in the five major Lithuanian cities (Vilnius, Kaunas, Klaipėda, Šiauliai and Panevėžys), increased by 0.2% in October 2017. The annual apartment price growth in the major cities of Lithuania was 4.1% (the annual apartment price growth in September 2017 was 4.2%).
In October 2017 the price increase was recorded in Panevėžys, Kaunas and Vilnius, where prices increased by 1.0%, 0.6% and 0.2% respectively with the average price per square meter reaching EUR 571 (+5 Eur/sqm), EUR 1,025 (+6 Eur/sqm) and EUR 1,465 (+2 EUR/sqm). Apartments prices in Klaipėda and Šiauliai remained stable and were the same as in last month – EUR 1,037 and EUR 609.
In the past 12 months, the prices of apartments grew in all major cities: 4.4% in Vilnius, 4.6% in Kaunas, 3.0% in Klaipėda, 3.1% in Šiauliai and 3.5% in Panevėžys.
'A greater annual increase in apartment prices in Kaunas than in Vilnius has been recorded for the first time since 2008. In the post-crisis years, Vilnius was the evident apartment price growth leader among all main Lithuanian cities. This year however the annual price growth in Vilnius has been gradually slowing down because the current price level no longer allows expecting any further rapid growth. In Kaunas, on the other hand, apartment prices started to grow more rapidly in 2015 and 2016 only, and currently the greatest annual apartment price growth among all main Lithuanian cities is recorded in Kaunas. Apartment prices in Kaunas may continue to increase due to the increasing business activity in Kaunas region', Saulius Vagonis, Head of Valuation & Analysis Department at Ober-Haus, said.